National Cat Day 2019 is today, October 29. Here is how you can help stray and homeless cats across the U.S. by shopping for gifts, clothing and pet supplies. Your purchases will directly help various cat charities across the U.S. such as Alley Cat Allies, ASPCA and more. Here are the charities that you can help for National Cat Day 2019:
Alley Cat Allies
Best Friends
The Cat House on the Kings
ASPCA
Blind Cat Rescue
The American Street Cat
Animal League
Alley Cat Allies
Alley Cat Allieswas established in 1990 and works to spay and neuter stray cats, saving the lives of cats in shelters, and change attitudes surrounding stray cats. You can help by buying T-shirts, bags, postcards, and accessories through theAlley Cat Allies shop. Take a look at thistote bagand thisblack T-shirt, each featuring the Alley Cat Allies logo.
Becky Robinson, president and founder of Alley Cat Allies said: "We can use a sharp-looking T-shirt to make an impression not only on the people who wear them, but more importantly on the dozens of people who see them wearing it. They're great awareness-builders for initiatives such as our Global Cat Day.
"The merchandise we offer from our Shop page onAlleyCat.orghas become a fantastic channel to educate people about our mission to save the lives of cats. It extends our reach exponentially, and the income we receive supports our push for humane, life-saving policies for cats everywhere."
Best Friends
Best Friendsaims for no animals to be killed in shelters by 2025 and they work on no-kill initiatives with local shelters. You can buy clothing, pet accessories, and toys throughBest Friends' online shop. You can shop apparel, magnets, buttons, key rings, books and more. Your pet will loveBest Friends' toys and treats.
Joyce Quinzel, senior manager of merchandising at Best Friends said: "100 percent of revenue from Best Friends branded merchandise goes directly back to the organization, contributing to Best Friends Animal Society's lifesaving work."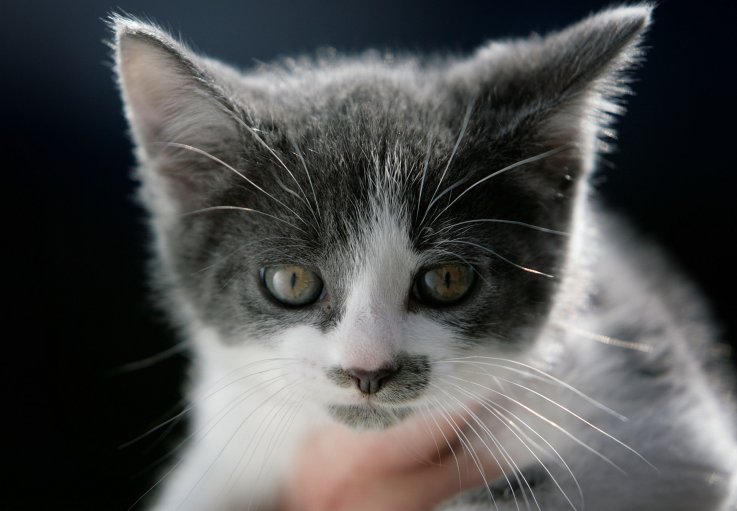 The Cat House on the Kings
You can helpThe Cat House on the Kingsby shopping itswishlist on Amazon. Alternatively, shop T-shirts, bags, and books atThe Cat House on the Kings online shop. The Cat House on the Kings is a no-kill, no-cage cat shelter and adoption center in California.
ASPCA
The American Society for the Prevention of Cruelty to Animals (ASPCA) is a major non-profit organization working to protect animals, including cats. You can shop clothing and PopSockets on theASPCA Amazon Shop. Cat parents will especially love thisCat Mom T-shirtand thisCat Dad T-shirt.
Blind Cat Rescue
TheBlind Cat Rescueis a shelter and adoption center for blind cats, who are typically killed at shelters as they are considered unadoptable. But The Blind Cat Rescue proves otherwise and helps these cats find homes. You can help by shopping thecharity's wishlist.
The American Street Cat
The American Street Cat(TASC) helps stray cats by minimizing local stray cat populations by spaying and neutering cats before allowing them to return to the outdoors. This allows cats to live healthier, safer lives on the streets. Help TASC BY shopping for your general pet supplies on Chewy via this link andChewy will donate $20 to TASC.
Animal League
American Leaguerescues cats and dogs that might otherwise be put down and helps them find homes. You can buy thiscalendar featuring rescued and adopted dogs and catsfor $25, or attend ashopping event in Manhasset, New York, on December 5-7, 2019, where 25 percent of the cost of your purchases will donated to the charity.
HELPING DURING THE FIRES IN CALIFORNIA!
So many shelters across the state could use your help, especially those in the areas of fires here in California. Here are some ways to help those shelters why they try to continue to save animals!
While firefighters battle the Southern and Northern California fires, animal shelters are working endlessly to care for pets displaced by the fires. It's easy to feel like there's not much you can do, particularly if you don't live in California. However, there are steps you can take to change the lives of pets affected by the fires right now!
Make a Donation
The fastest way you can make a difference is by making adonationto an organization like Michelson Found Animals. It doesn't require any time commitment and any amount is greatly appreciated. As a non-profit, every dollar goes toward saving homeless pets and keeping adopted animals with their families. We do this through pet adoptions and our completely free microchip registry. It's free to register, free to use and free to update — all for the entire life of your animal.
We also encourage you to donate supplies to your nearest animal shelter or rescue. Call or stop by the shelter and ask how you can help. Their team will let you know what type of bedding, food, toys or other supplies they need most.
Adopt an Animal
Adopting a cat or dogis another way to make an impact. Many animals have been displaced by these fires and are in need of a home. And byadopting one animal, you make room at a shelter for another life to be saved. If you live in the Los Angeles area, stop by one of ourAdopt & Shopstores to meet our adoptable pets. We have dogs, cats, kittens and puppies. Each animal is an at-risk animal pulled from shelters in the Los Angeles area. If you don't live in Southern California, you can still use ouradoptable pet finder toolto find your new best friend!
Foster a Pet
Can't make the long-term commitment of adoption? Try being afoster parent! Dog and cat fostering is a great way to save a life, even if you can't provide a permanent home for an animal. Shelters need fosters for dogs, cats, kittens and puppies, so no matter which type of animal or age strikes your fancy, there's a foster opportunity for you. Fostering is an unforgettable experience, from hiking with a senior dog to bottle-feeding a newborn baby kitten. You can apply to fosterhere.
Volunteer at a Shelter or Rescue
Don't have the time to adopt or foster an animal? Work a shift as a volunteer! Shelters and rescues all across the nation can use the help of people like you to run smoothly. Duties range from paperwork to walking dogs to changing litter boxes to cuddling puppies. Clickhereto learn more!
Check out other articles in ourResource Center to learn more about how you can help shelter animals today.